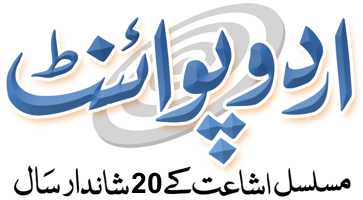 Tecno 512 MB RAM Ram Mobiles in Pakistan - Price of 512 MB RAM Ram Tecno Mobile Phones
Tecno 512 MB RAM Ram Mobile Phones in Pakistan and 512 MB RAM Ram Tecno Mobile Price in Pakistan in 2019. All latest mobile phones with 512 MB RAM Ram by Tecno. Get best 512 MB RAM Ram Tecno phone with Best price in Pakistan, check detailed features and full specifications. Tecno Cheap 512 MB RAM Rams mobile phone rates, low price 512 MB RAM Ram Tecno phones rate to High end 512 MB RAM Ram mobile phones & Expensive Tecno phone list in Pakistan. Compatible with all cellular operator networks, including 3G and 4G networks. Prices are updated by Lahore, Karachi, Islamabad, Peshawar, Rawalpindi, Multan, Faisalabad, Quetta, Sialkot mobile markets.
Write Your Comments
Tecno Mobile was founded in 2006. It is a Chinese company based in Hong Kong. It started as Tecno Telecom Limited but later its name was changed to Transsion Holdings, to which Tecno Mobile is a subordinate now. Following the market research, it targeted the African market and was soon one of the top three mobile brands of Africa. Three mobile series have been launched by Tecno until now; namely Phantom, Camon and SPARK.
The Phantom series contains two mobile phones with extraordinary features. These phones have ultra slim body, dual back camera, eye scanner, light speed charging, front flash camera, wide angle selfie, dual sim, deca core processor, improved ram, business security, finger print and lots more.
There are five mobiles in the Camon series. They have got metal body, high resolution front and back camera, light speed charge, finger print, wide angle front camera, portrait filters and so many other interesting features.
The SPARK series has three mobiles. These phones are equipped with high definition cameras that capture clear selfies and reduce noise while recording. They can even capture pictures by sensing fingerprints in less than a second.
The Tecno mobile prices in Pakistan increase with the upgrading and addition of new features in the mobiles. The latest prices of techno mobiles in Pakistan in 2019 are updated regularly on the website of Urdu Point according to the market prices.
There are so many smart phones out there; it's hard to decide which one to buy. In order to facilitate the buyers in choosing a phone, this page helps you compare Tecno mobiles with other mobile models and brands with respect to their specifications, display sizes, colors, prices in Pakistan, and reviews. Pictures of all mobiles are displayed and all specs are also mentioned in the description. Video reviews and user feedback is also available for various techno phones. You can find all information about the Tecno mobile phones on this page.