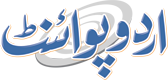 Tayyar Meaning in English
The Correct Meaning of Tayyar in English is Readies. Other similar words for Tayyar include Khwahan, Tayyar, Aarasta, Kamar Basta, Lais and Haazir. Explore this page to Translate Tayyar (Readies) into English accurately.
Antonyms For Readies , Opposite to Readies
Destroy,
Disallow,
Disarrange,
Discourage,
Disorder,
Disorganize,
Displace,
Dissuade,
Disturb,
Fail,
Halt,
Hurt,
Lose,
Retard,
Slow,
Weaken,
Let Go,
Prevent,
Hold Back,
Tayyar Meaning from Urdu to English is Readies, and in Urdu it is written as تیار. This word is written in Roman Urdu.
Tayyar Meaning in English -
Find the correct meaning of Tayyar in English, it is important to understand the word properly when we translate it from Urdu to English. There are always several meanings of each word in English, the correct meaning of Tayyar in English is Readies, and in Urdu we write it تیار There are also several similar words to Tayyar in our dictionary, which are Arrange, Brace, Brief, Equip, Fit, Fix, Fortify, Get, Gird, Make, Order, Organize, Post, Set, Strengthen, Get Ready, Make Up, Provide, Fit Out, Gear Up, Prep, Clear The Decks, Make Ready, Put On To, Keep Posted, Fill In, Warm Up, Let In On, Psych Up, Wise Up and Get Set. Apart from similar words, there are always opposite words in dictionary too, the opposite words for Tayyar are Destroy, Disallow, Disarrange, Discourage, Disorder, Disorganize, Displace, Dissuade, Disturb, Fail, Halt, Hurt, Lose, Retard, Slow, Weaken, Let Go, Prevent and Hold Back. After Urdu to English translation of Tayyar, If you have issues in pronunciation than you can hear the audio of it in the online dictionary.
More Word Meaning in Urdu