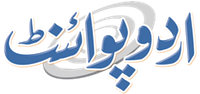 Mohammed Al Bowardi, British Armed Forces Minister Discuss Military Cooperation
Mohammad Ali (@ChaudhryMAli88) 2 months ago Wed 16th June 2021 | 11:00 PM
ABU DHABI, (UrduPoint / Pakistan Point News / WAM - 16th Jun, 2021) Mohammed bin Ahmed Al Bowardi, Minister of State for Defence Affairs, highlighted the key role of the UK in settling regional conflicts, as well as its global efforts to maintain peace.
He also noted the profound historic relations between the UAE and the UK.
During a phone call today between Al Bowardi and James Heappey, UK Minister of Defence, both sides discussed the bilateral ties between the two friendly countries and ways of strengthening them, most notably in an area of the military. They also exchanged views on the current situation in the region and the peace process in the middle East.
Al Bowardi stressed the need to consolidate their cooperation in organising military exercises aimed at countering terrorism and extremism, as well as to exchange military expertise, to enhance the capacities of their cadres.
Heappey commended the UAE's overall progress and expressed his keenness to improve their bilateral ties, most notably in the areas of defence and the military. He also highlighted the importance of the Gulf region's security.