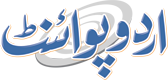 237,000 NICs Blocked, 29,000 Passports Cancelled In Three Years: NA Told
Muhammad Rameez Published August 10, 2016 | 07:31 PM
ISLAMABAD, (UrduPoint / Pakistan Point News - 10th August, 2016) : Minister of Interior Chaudhry Nisar Ali Khan said Wednesday that National Database and Registration Authority (NADRA) blocked as many as 237,000 National Identity Cards (NICs) and cancelled 29,000 passports over the last three years. However, out of these 40,124 NICs were cleared in 2015 and 34,130 in 2016, the minister added. He said NADRA had taken many initiatives for facilitation of general public and started NICs reverification drive in which so far over three billion NICs had been verified. He said the drive had been launched was not started against anyone and suggested that a parliamentary committee should be constituted to monitor the entire process and perform the job in more effective manner. Replying to another question, the minister said that Mulla Mansoor was not Pakistani national and he succeed to get passport in 2005, adding it was renewed in 2011 which showed the issue did not took place in tenure of the present government. He said on the same passport Mulla Mansoor visited Iran, Behrain and UAE, adding action had been taken against all those officials who were found involved in the entire story.
He said directions had been issued to all Registration Centres with the salient features that record should not be blocked merely on the basis of doubt, dialect or ethnic grounds.
He said cards were mainly blocked due to fake particulars or documents, or on the report of verifying agency regarding clarification of national status of individual. However, he added before blocking the card, a legal notice was issued to an individual for appearing before the zonal or regional level board alongwith requisite documents.
If the Individual failed, he added, to appear before Verification Board constituted by NADRA, CNIC was blocked after issuance of a final legal notice. Later on, if individual approached NADRA with correct particulars and documents, his or her card was modified and revoked after systematic procedure and board proceedings, the minister said.
He said for this purpose, revocation boards had been constituted in all zones and regions of NADRA. However, cases of 'Confirmed Aliens' are not revoked till the time national status was verified by verifying agency as 'Pakistan National'.