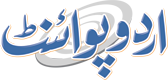 CM Sindh Celebrates His Birthday With Minorities
Fahad Shabbir (@FahadShabbir) Published August 11, 2016 | 10:53 PM
KARACHI, (UrduPoint / Pakistan Point News - 11th August, 2016) : Sindh Chief Minister Syed Murad Ali Shah on the eve of national day of minorities Thursday visited The Trinity Cathedral, Ram Swami Temple and Gordwara to express his solidarity with the religious minorities and lauded their contributions to the development of Pakistan. The Chief Minister along with some cabinet members visited Trinity Church in the morning where he was received by Bishop Daniel Sadiq.
On the occasion, the school girls claded in uniform played flute and drum to announce his arrival and to welcome him in a befitting manner. Speaking on the occasion, the Chief Minister said the minorities had contributed to education and health sectors a lot.
"I have received education from a Christian missionary school. I am proud to say that what I am today has your (Christians) contribution in the shape of education," he said. Syed Murad Ali Shah said his government and party were committed to the cause of minorities' rights.
"In my cabinet the party leadership had given representation to a Christian special assistant," he said and added that he would be looking after their problems personally. The Chief Minister said today was his 54th birthday.
"This was also something to be pride of that he was celebrating his birthday on the same day when minorities were celebrating their day." Bishop Daniel Sadiq addressing the gathering welcomed the chief minister and lauded his gesture to celebrate minorities day with them.
The audience, including the chief minister Murad Ali Shah rose in their seats and observed a two-minute silence to mourn over Quetta tragedy. The programme concluded with the celebration of the chief minister's birthday.
The Christian community in their gathering to wish happy birthday to the chief minister sang `happy birthday' song with claps. Later, the chief minister Syed Murad Ali Shah went to Narain Ram Swami temple where he was received by Hindu community leaders by showering rose petals on him.
Firstly they led him to a corner where they had lit candles to pay tribute to the people who had lost their lives in Quetta blast. The chief minister also lit a candle for them. Later, he went up to the Mander and participated in their programme.
They had arranged a cake with candles to celebrate his birthday. The chief minister, Syed Murad Ali Shah celebrated his birthday by cutting a cake at mader. The chief minister just after Mander came down and went to Gordwara, the religious holy place of Sikhs.
He stayed with them for some time and witnessed their religious activities. The chief minister assured all the minorities that he was with them. "I am a phone call away from you, whenever you need me, otherwise you would be equally respected and protected. This is your country and enjoy your life free of any fear," he assured them.