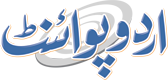 First Terrorism Case Registered Against Power Pilferers Over Attacking FESCO Office
Ijaz Ahmad Published September 22, 2023 | 11:33 PM
First terrorism case was registered with Sadar Kamalia police station against power pilferers on charge of attacking FESCO office
FAISALABAD, (UrduPoint / UrduPoint / Pakistan Point News - 22th Sep, 2023 ) :First terrorism case was registered with Sadar Kamalia police station against power pilferers on charge of attacking FESCO office.
FESCO spokesman said here on Friday that FESCO team belonging to Sub Division Kamalia during checking detected electricity theft at the residence of Mazhar Iqbal Baghela near Wahab Puli and removed his electricity supply members besides confiscating its wire.
Over this issue, Mudassar, nephew of Mazhar Iqbal, along with his 5 accomplices including Khalid Imran, Abid Imran, etc.
attacked at the office of Xen FESCO Kamalia Division and broke windowpanes, doors and tore official files and created terror and hindrance in the official work.
Therefore, the police on the complaint of SDO Kamalia Sub Division Zulfiqar Ali Kathia registered a case against 6 accused including Mudassar, Khalid Imran, Abid Imran, etc.
under sections 148, 149, 186, 353, 440, 506-ii of Pakistan Penal Code (PPC) and 7 of Anti Terrorism Act (ATA) and started investigation for arrest of the accused who managed to escape from the scene, spokesman added.