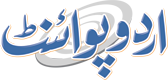 Mangla Dam Reservoir Filled To Maximum Level
Fahad Shabbir (@FahadShabbir) Published August 17, 2016 | 05:25 PM
MIRPUR,(UrduPoint / Pakistan Point News - 17th Augst,2016) : The Mangla Dam was filled to its maximum storage level of 1,242 feet above mean sea level on Tuesday, it was officially announced. It is worth mentioning that Mangla Dam, the first-ever mega multi-purpose project in Pakistan, was completed in 1,967 with storage capacity of 5.88 MAF which reduced to 4.6 MAF due to sedimentation till 2004, an official statement by WAPDA issued. on Wednesday.
Subsequently, Mangla Dam Raising Project was initiated in 2004 with a view to maximizing hydro potential of River Jhelum. The project was substantially completed in December 2009.
The dam was raised by 30 feet in December 2009 to increase water storage level of the reservoir upto 1242 feet above mean sea level. Thus, water storage capacity of the Mangla reservoir increased to 7.4 MAF from 4.6 MAF.
As a result of the raised Mangla Dam, the additional 2.88 MAF of water can irrigate another 1.314 million acres of land, and generate 644 million additional units of electricity per annum from the existing Mangla Hydel Power Station. With completion of the raised Mangla Dam, the Mangla has become the biggest water reservoir in the country surpassing Tarbela, which has a live storage capacity of 6.45 MAF.