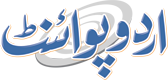 Mega Projects Launched To Meet Energy Shortage: WAPDA Chairman
Rukhshan Mir (@rukhshanmir) Published August 16, 2016 | 06:13 PM
ISLAMABAD, (UrduPoint / Pakistan Point News - 16th August, 2016) : Chairman Water & Power Development Authority (WAPDA) Zafar Mehmood has said several mega power projects have been launched in the country including Neelam-Jehlum, Dasu and Tarbella-IV to end loadshedding. "Neelam-Jehlum's four turbine would be fully functional in next year that would add 960 MW electricity in the national grid," he said talking to ptv. He said Dasu project would be completed by 2017 and expressed hope that it would help meeting growing energy demand.
The feasibility of Tarbella-V has been completed and World Bank is ready for its funding. Its construction work would be started next year and would be completed in three to four years, Zafar Mehmood said.
He said, "We are facing some difficulties regarding Diamer- Basha project but it would be started soon as it is imperative to save water and produce cheeper electricity.
" He said the government has launched many hydel projects to provide cheeper electricity to the consumers.
The government was committed to end loadshedding to provide uninterrupted power supply to the people. Chairman WAPDA said construction work on various small dams in Sindh, Khyber Pakhtunkhwa and other parts is underway to save the power and generating electricity.
He said some 30 MW have been provided by WAPDA to Chitral on the demand of the residents. Replying to a question, he said the government is alert and well-aware of India's water conspiracies.