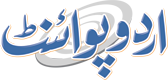 Smokers Vastly Underestimate Harm Of Smoking Few Cigarettes In Day
Sumaira FH Published November 10, 2016 | 06:50 PM
ISLAMABAD, (UrduPoint / Pakistan Point News - 10th Nov, 2016 ) : Researchers have revealed that smokers still vastly underestimate the harm of smoking a few cigarettes every day. Oncologist Dr Laurent Greillier from Hopital Nord in Marseille, said that the results demonstrated powerfully that the war against smoking was far from over, despite decades of public health campaigning.
Among the whole sample population, 34 percent wrongly considered that a daily consumption of up to 10 cigarettes was not associated with any risk of lung cancer, Science Daily reported. Only half of current smokers considered themselves at higher risk of lung cancer than the average-risk population, and less than 40 percent of individuals were aware that the risk of lung cancer never disappears after smoking cessation.
Dr Carolyn Dresler, a US-based board Member of the International Association for the Study of Lung Cancer (IASLC), said that the results reflect a common situation internationally. He concluded that it was very important to make sure that accurate information about the actual risks of tobacco use, particularly for those who continue to smoke, was disseminated, as everybody has a strong "denial gene" in them, so the education must be clear, relevant and repeated.