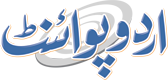 British PM Urges Post-Brexit Vote Unity In 2017
Rukhshan Mir (@rukhshanmir) Published December 24, 2016 | 10:25 AM
LONDON, , (APP - UrduPoint / Pakistan Point News - 24th Dec, 2016 ) - British Prime Minister Theresa May urged the country to come together in 2017 after a year of bitter divisions exposed by the Brexit referendum, in her first Christmas message released Saturday.
She said Britain needed to unite and seize the opportunity to forge a new role in the world as it leaves the European Union. In the June referendum, 52 percent voted for Britain to leave the EU and wrangling over the issue dominated the rest of the year.
May says she wants to begin the formal process of withdrawing from the EU, which can take up to two years, by the end of March.
As families gathered for Christmas, May said "coming together is also important for us as a country".
"As we leave the European Union we must seize an historic opportunity to forge a bold new role for ourselves in the world and to unite our country as we move forward into the future." May said on Tuesday that she was planning to negotiate both Brexit and Britain's future relationship with the EU by 2019 but a transition period may be required after that.
Britain's Supreme Court is set to rule in January on whether parliament's approval is required for May to trigger the exit process.