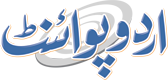 Controversial German Historian Nolte Dies
Muhammad Rameez Published August 18, 2016 | 03:52 PM
BERLIN, (APP - UrduPoint / Pakistan Point News - 18th Augst,2016) - Controversial German historian Ernst Nolte, who sparked a massive dispute in the 1980s over his thesis on the cause of Nazism, died Thursday aged 93, this family told AFP. Nolte had contended that it was the Russian Revolution in 1917 -- in which the monarchy was dismantled and which led to communist rule -- that touched off events that led to Nazi rule and finally resulted in the Holocaust.
He argued that fascism had gained strength as the middle classes sought a response against communism and that Soviet gulags were the examples on which Nazi death camps were later built.
His views sparked what became known as the "Historians' Dispute" that raged from 1986, with his detractors condemning his thesis as coming too dangerously close to justifying the Holocaust. Nolte was born in 1923, and taught at Berlin's Freie Universitaet until his retirement.