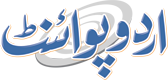 Erdogan Tells West 'mind Your Own Business' Over Crackdown Criticism
Faizan Hashmi Published July 30, 2016 | 12:48 PM
ANKARA,(APP - UrduPoint / Pakistan Point News - 30th july,2016) - Turkish President Recep Tayyip Erdogan has told the European Union and United States to "mind your own business" after the West expressed alarm over the growing crackdown against suspected accomplices in the failed coup. "Some people give us advice.
They say they are worried. Mind your own business! Look at your own deeds," Erdogan said at the presidential palace, complaining no senior Western official had visited Turkey in the wake of the coup. "Not a single person has come to give condolences either from the European Union...
or from the West," said Erdogan. "And then they say that 'Erdogan has got so angry'!" he fumed. "Those countries or leaders who are not worried about Turkey's democracy, the lives of our people, its future -- while being so worried about the fate of the putschists -- cannot be our friends." Erdogan vowed to take all steps "within the limits of the law" as Turkey seeks legal retribution for the perpetrators of the coup. The president also announced that as a gesture of goodwill after the coup he was dropping hundreds of lawsuits against individuals accused of insulting him.
"I am going to withdraw all the cases regarding the disrespectful insults made against me," said Erdogan. The authorities had said earlier this year that over 2,000 people were being prosecuted on charges of insulting the president. He said 237 people -- not including the coup plotters themselves -- had been killed in the coup attempt, a rise of one from the previous toll. Turkish authorities blame the coup on US-based preacher Fethullah Gulen and are now seeking to eradicate his influence from all aspects of Turkish life, especially the military. Speaking at the same event to remember the "martyrs" of July 15, Prime Minister Binali Yildirim said Turkey has succeeded in eradicating all elements linked to Gulen from the military after sacking nearly half of its generals following the failed coup. "We have cleaned out from the military the FETO elements who disguised themselves as soldiers," said Yildirim.
Turkey accuses Gulen of running the Fethullah Terror Organisation (FETO), charges he denies. "We are going to make our armed forces stronger and we are going to work towards making this country more secure."