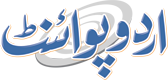 Football: Infantino Cleared In FIFA Ethics Probe
Rukhshan Mir (@rukhshanmir) Published August 05, 2016 | 10:23 PM
GENEVA, (APP - UrduPoint / Pakistan Point News - 4th August, 2016) - FIFA's ethics committee on Friday cleared president Gianni Infantino of ethics violations after investigating him over his use of private jets, personal expenses, hiring methods and a contract dispute.
The committee, which acknowledged for the first time that Infantino had been targeted in a probe, said a preliminary investigation revealed "prima facie" evidence of wrongdoing and therefore decided to launch a full inquiry.
But following a formal investigation, "it was found that no violation of the FIFA Code of Ethics had been committed by Mr. Infantino," said a statement from the ethics committee, which serves as FIFA's in-house court.
Infantino was "pleased" with the finding, a FIFA statement said, which also thanked "all those who cooperated with the Ethics Committee to ensure that the facts were heard and the truth prevailed." Infantino replaced the disgraced Sepp Blatter as world football's most powerful figure in February, vowing to crack down on the graft that had tainted FIFA's name.
A condemnation from the ethics committee would have marked a massive setback to the reform drive Infantino has pledged to lead. Typically, FIFA's ethics committee informs the public when a formal investigation has been launched.
It elected not to in this case, "in order to ensure independent, unimpaired and focused proceedings," the statement said. - Questions over conduct - ========================== Questions surrounding Infantino's conduct emerged within months of his election at an extraordinary FIFA congress.
An internal memo written by a member of FIFA's audience and compliance committee that leaked last month listed concerns about a possible conflict of interest over Infantino's use of private jets, reportedly paid for by Russia and Qatar at between $115,000 and $150,000 (134,000 Euros).
The memo further noted that FIFA has made two company cars and a driver available to Infantino.
The second car, which is used primarily, by Infantino's family cost $20,140 in March and $13,800 in April. Lead investigator Vanessa Allard cleared Infantino on any misconduct in connection with the flights and expenses. "The benefits enjoyed by Mr.
Infantino were not considered improper in the light of applicable FIFA rules and regulations," the statement said. Ethics investigators also probed concerns over Infantino's refusal to sign his employment contract amid disputes about compensation.
That fracas exploded in May following the shock resignation of audit committee chief Domenico Scala, who led a panel tasked with deciding the president's salary. Scala's allies claimed that Infantino had forced Scala out as retribution over the salary dispute.
The committee further assessed complaints on the hiring process for key people within Infantino's office, including accusations that proper recruitment and negotiation practices were not followed.
Allard determined that any concerns regarding his contract or hiring methods "constituted internal compliance issues rather than an ethical matter," the statement said. Allard's findings were reviewed by judges on FIFA's adjudicatory chamber, which "did not raise objection" to her decisions.
FIFA's ethics committee has brought down many of the organisation's most powerful figures over more than a year of unprecedented scandal within world football. That list includes Blatter, his one time heir apparent Michel Platini as well as Blatter's long-serving right hand man, Jerome Valcke.
Both Blatter and Valcke are also facing criminal investigations in Switzerland.