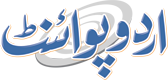 France's Hollande To Meet Pope After Priest Killing
Fahad Shabbir (@FahadShabbir) Published August 15, 2016 | 07:29 PM
PARIS, (APP - UrduPoint / Pakistan Point News - 15th August, 2016) - French President Francois Hollande will meet Pope Francis at the Vatican this week, his office said Monday, with the two expected to discuss the fallout from the jihadist murder of a French priest. Hollande's visit to Rome on Wednesday will be his second as French president.
In January 2014, he also met the leader of the world's Catholics The presidency did not say what Hollande and Francis would discuss. But sources in Hollande's office told AFP the meeting was organised "following the events in Saint-Etienne-du-Rouvray", the northern town where 85-year-old priest Jacques Hamel was killed by two teens claiming allegiance to the Islamic State group.
Adel Kermiche and Abdel Malik Petitjean stormed Hamel's church on July 26 and slit his throat in front of a small group of worshippers while he was conducting mass. The attack was the first committed in the name of IS against a church in the West. Both Kermiche and Petitjean were shot dead by police.