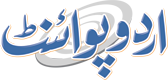 Karabakh Rebels Say Negotiating Their Troops' Withdrawal
Ijaz Ahmad Published September 22, 2023 | 08:25 PM
Nagorno-Karabakh separatists said Friday they were negotiating their troops' withdrawal from the disputed enclave after Azerbaijan reclaimed control in a lightning offensive
Yerevan, (UrduPoint / APP - UrduPoint / Pakistan Point News - 22th Sep, 2023 ) :Nagorno-Karabakh separatists said Friday they were negotiating their troops' withdrawal from the disputed enclave after Azerbaijan reclaimed control in a lightning offensive.
"Negotiations are underway with the Azerbaijani side under the auspices of Russian peacekeepers to organise the withdrawal process of troops and to ensure the return to their homes of the citizens displaced by military aggression," the separatists said in a statement.
Separatists and Azerbaijani officials conducted an initial round of Russian-mediated "reintegration" talks on Thursday that ended with an agreement to meet again soon.

The separatists have pledged to lay down their arms as part of a ceasefire deal aimed at ending Azerbaijan's one-day offensive into the ethnically-Armenian region.
Civilians in the area -- estimated at up to 120,000 people -- report suffering from a shortage of electricity and basic utilities.
The separatist statement said the sides were also discussing "the procedure for citizens' entry to and exit from" Nagorno-Karabakh.