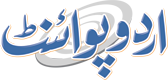 Libya Hospital Overwhelmed By Wounded In Anti-IS Fight
Umer Jamshaid Published August 19, 2016 | 10:22 PM
MISRATA, (APP - UrduPoint / Pakistan Point News - 19th August, 2016) - The entrance hall of Misrata's only hospital is crammed with beds reserved for fighters wounded in the battle to oust the Islamic State group from its crumbling Libyan stronghold Sirte. Every day it receives dozens of casualties, many with severe shrapnel and bullet wounds, while also trying to serve Misrata's half a million residents. The situation at Misrata Central Hospital is having a direct impact on the offensive, delaying a final push to retake Sirte from the jihadists, according to pro-government forces. Equipped with just 120 beds and a reduced medical team, the hospital is desperate for more support. "One day we treated 160 wounded," said hospital spokesman Akram Gliwan.
"Where should we put them? What should we do? We have to cope with the limited space and staff we've got." Forces allied with Libya's Government of National Accord (GNA) -- including Misrata's powerful militias -- have been battling to clear the jihadists from their coastal stronghold since mid-May.
Pro-GNA forces entered Sirte on June 9 and have faced a barrage of sniper fire, suicide bombings and booby traps. More than 350 pro-GNA fighters have been killed and nearly 2,000 wounded in the battle, according to medical sources. Most of the wounded end up at the hospital in Misrata, Libya's third city, located 190 kilometres (120 miles) from the front line.