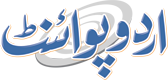 Olympics: Champion Adams Relieved To Win On Rio Debut
Faizan Hashmi Published August 16, 2016 | 09:44 PM
RIO DE JANEIRO, (APP - UrduPoint / Pakistan Point News - 16th August, 2016) - Olympic flyweight champion Nicola Adams of Britain said she was relieved to get her Rio debut out of the way and escape unscathed after a winning start Tuesday to her defence. Another gold medal winner four years ago, Ireland's Katie Taylor, was dumped out on Monday in a shock defeat. But Adams comfortably avoided the same fate in defeating Ukraine's Tetyana Kob on unanimous points, despite feeling a little ring rusty after waiting until the second week of boxing in Rio to get her chance to shine in her quarter-final. "I can move on from this one now.
I've got the win out of the way and the pressure is off a little bit," said Adams, 33, who is now guaranteed at least bronze.
Adams, a hugely popular figure in Britain after becoming the first woman in history to win an Olympic boxing gold, said she had blocked out any concerns she might go the same way as Taylor. "If I start thinking about all that I'll lose my focus and I'd be concentrating on other things other than getting in there and just trying to win," she said. "I've been watching the lads (in the British team) go in and I'm sat there like, 'I can't wait to box.'" Adams will face China's Ren Cancan in Thursday's semi-final -- the woman she beat at London 2012 to win a landmark gold.