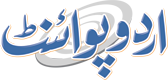 PIMS Establishes Special Isolation Ward For Congo Patients
Mohammad Ali (@ChaudhryMAli88) Published August 09, 2016 | 11:47 AM
ISLAMABAD, (APP - UrduPoint / Pakistan Point News - 9th august,2016) : A public health specialist at Pakistan Institute of Medical Sciences (PIMS) Dr Wasim Khawaja said on Tuesday that special isolation ward in PIMS had been established for Congo fever patients to provide them best medical treatment. Talking to ptv , he said after the surfacing of Crimean-Congo haemorrhagic fever (CCHF) virus cases in various parts of the country, PIMS constituted special teams of the hospital to deal with the Congo disease. He informed that the hospital staff were put on high alert and asked to take all necessary steps to control this disease. "The blood bank officials have already been conveyed with the directions to have a separate desk to address the demand of blood and platelets needs," he said, added the patients would get treatment free of cost.
As a precautionary measure, doctors and nurses were advised to wear personal protective gears (PPG) during the treatment of Congo fever patients, he added. In this connection, important safety workshops and trainings were also being conducted, he informed. Talking about symptoms of Congo fever, he said that they are same as of dengue fever, initially patient suffer from high-grade fever along with pain in joints and other parts of the body.
Later on bleeding from gums, skin and large intestine may also occur and red spot appears on the body. It was better to take preventive measures to keep people safe, he added. "Similarly, to reduce the risk of animal-to-human transmission, people should wear gloves and other protective clothing while handling animals or their tissues in endemic areas, notably during slaughtering, butchering and culling procedures in slaughterhouses or at houses. He urged the public to adopt extra precautionary measures during the monsoon season. He warned that if preventive measures were not put in place, Congo fever could become a grave concern with the arrival of sacrificial animals for Eidul Azha. He stated that Congo and Dengue cases would be increased during the season, adding that it is imperative to maintain hygiene not only at homes, work places and public areas. He also said people should eat home-cooked food and plenty of boiled water in this season.
Replying to a question, Dr Khawaja said reducing the risk of tick-to-human transmission people should wear protective clothing like long sleeves or long trousers and wear light coloured clothing.