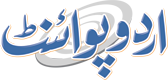 Saudi Arab Blasts, 19 People Arrested Including 12 Pakistani
Mohammad Ali (@ChaudhryMAli88) Published July 08, 2016 | 03:20 PM
Riyadh, (UrduPoint / Pakistan Point News - 8th July, 2016) : According to an International News Agency, AFP, Nineteen people, including 12 Pakistani citizens, have been arrested in Saudi Arabia succeeding suicide attacks on Monday.
The kingdom's Interior Ministry stated today, suicide bombers blew 3 bombs including one near islam's second-holiest site in the city of Medina. Seven people are alleged to have been killed and two injured in three split attacks in Medina, at a Shiite mosque in Qatif, and in western Jeddah, near the US consulate.The ministry claimed in a statement published by the official SPA news agency, 26-year-old Saudi man, Naer Muslim Hammad al-Najedi, who was a drug addict and had been recognized as the executor of the Medina attack.
It added more, The Qatif attack was transfused by three attackers including one man named as Abderrahman Saleh Mohammed al-Amr, aged 23.
The ministry told earlier, Abdullah Qalzar Khan was identified as the attacker in Jeddah, was a Pakistani man recognized as a driver who had been living in the city for 12 years.
Four people were killed in the Medina explosion near the Prophet's Mosque. Two police officers were wounded the Jeddah attack. No casualties reported among consulate staff during the attack, which concurs with the US July 4 Independence Day holiday.
Saudi Crown Prince Mohammed bin Nayef, the interior minister, said while visiting the wounded policemen in Jeddah that the attacks would "only increase our solidarity and make us stronger." No group has claimed responsibility for Monday's attacks so far. Most attacks have taken place in Eastern Province, home to the majority of the country's Shiites.