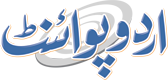 US Asks Pakistan, India To Jointly Confront Terrorism Threats
Mohammad Ali (@ChaudhryMAli88) Published August 05, 2016 | 11:15 AM
WASHINGTON, (APP - UrduPoint / Pakistan Point News - 5th Augst,2016) : The United States on Thursday asked Pakistan and India to work together to combat terrorism and said it encouraged dialogue in forums like SAARC regarding counter-terrorism efforts.
A spokesman of the US State Department, Mark Toner, said that terrorism was a reality in both the countries and they need to work together to confront it effectively. He was responding to a question on the recent SAARC ministerial meeting held in Islamabad and attended by home ministers of member countries including that from India. We encourage that kind of regional dialogue regarding counterterrorism efforts.
We advocate for closer cooperation, certainly, between India and Pakistan to deal with terrorist threats in both their countries, Mr. Toner said. He said such meetings like SAARC were important forums to talk about "in a candid way some of the areas of disagreement and some of the areas of concern between the two of them.
Responding to a question, Mr. Toner said that US believes that Pakistan has taken, and is taking, steps to counter terrorist violence, and certainly focusing on those groups that threaten people of Pakistan or the country's stability.
He said the military has shut down some of safe havens and has restored government control to parts of the country that were used as terrorist safe havens for years.
And these are important steps that have continued or contributed, rather, to security interests in the region.
And they have come at a cost of Pakistani lives lost. Asked how he would comment on Pentagon's decision to withheld reimbursement under CSF when the US State Department believes Pakistan has made progress, the spokesman declined to answer and referred the questioner to Pentagon. We continue within the Department of State to provide assistance to the Pakistani people, and some of that does include security assistance, the spokesman said, adding he had nothing to add about the Pentagon decision.
Asked to comment on the quadrilateral counterterrorism alliance among Pakistan, China, Afghanistan and Tajikistan, Mr. Toner said that the United States did not see it as counterproductive in any way.
We don't view it as a zero-sum game that China pursues closer ties certainly in the security field and certainly in the counterterrorism field with Central Asian countries. And there's a lot of work to be done, theres a lot of problems to be addressed. He said the United States did not view any effort to more closely coordinate among those countries as a negative at all, saying all these countries have been affected by terrorism in the region.