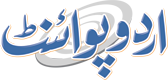 Vietnam Court Jails Climate Activist For Tax Evasion
Ijaz Ahmad Published September 28, 2023 | 11:35 PM
Vietnam jailed a leading climate activist for three years for tax evasion Thursday, a sentence her family condemned as "unfair", as the communist state ramps up a crackdown on environmentalists
Hanoi, (UrduPoint/Pakistan Point Mews-Sept 28th, 2023) :Vietnam jailed a leading climate activist for three years for tax evasion Thursday, a sentence her family condemned as "unfair", as the communist state ramps up a crackdown on environmentalists.
Hoang Thi Minh Hong was sentenced by a court in Ho Chi Minh City for dodging $275,000 in taxes related to her environmental campaign group CHANGE.
The 50-year-old is at least the fifth green campaigner to be jailed on tax evasion charges in the last two years -- even as Vietnam's authoritarian government seeks to amplify its attempts to cut emissions.
Her lawyer Nguyen Van Tu told AFP that in addition to the prison sentence, the court also imposed a 100 million dong ($4,000) fine.
Hong's husband Hoang Vinh Nam told AFP he was "disappointed" at the verdict.

"The sentence given to Hong today was too heavy," he said.
"I think it was unfair to Hong. The defence lawyer did his best but his arguments were not considered properly."
State media quoted the indictment as saying the charges related to revenue generated by CHANGE from 2012 to 2022.
Hong admitted the charges and along with her family paid the state 3.5 billion dong ($145,000) in return for leniency, state media said.
Hong founded CHANGE to mobilise Vietnamese, particularly young people, to take action on pressing environmental issues, including climate change, the illegal wildlife trade and pollution.
But she abruptly shut down the group last year after four environmental and human rights activists were jailed for tax evasion.