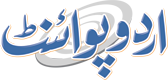 Jazz Advance Balance Code 2023 - Jazz Advance Loan, Super Advance
Advance mobile phone balance for your prepaid Jazz mobile. Get Mobilink Jazz Advance Balance code 2023 online. The easy method to get the Jazz balance in emergency when you have no or low in balance through easy Loan.
How to Get Jazz Advance Balance Loan - Running Short of the balance? No problem, follow the instructions to get the Jazz Advance Balance. Jazz Advance provides you with an advance of Rs.
15, if your balance is below Rs. 15. Simply Dial Dial *112# and get 15 RS Jazz balance anytime anywhere!
Get mobile phone balance loan for your Jazz prepaid connection. Follow the steps to subscribe to the Jazz Advance Balance.
Jazz Advance Code 2023 is updated, you can get the Jazz Advance Balance loan any time anywhere. This service is available only for Jazz prepaid mobile customers. Not available for Jazz Postpaid customers.
Jazz is Mobilink Pakistan brand!
Jazz Advance Balance Code 2023
Dial Dial *112# and get 15 RS Jazz Advance balance
Price: Rs 3.50 (Incl.Tax)
Subscription Code
Un-subscription
Charges
Dial *112#
Dial *112*4#
Rs 3.50 (Incl.

(جاری ہے)

Tax)
When you avail the Jazz Advance, then an amount of Rs.

17.99 (i.e advance Rs. 15 + Rs. 2.99 Tax) service charges will be deducted from your next recharge.

You can receive only one advance of Rs. 15 till the time of next recharge, within the subscription's validity period.
Once you have subscribed for Jazz Advance, the service will be available for the next 4 hours and you can receive an advance whenever your balance falls below Rs.

15, provided the previous advance has been repaid.

PREPAID – For AJK / FATA / Gilgit Baltistan / Islamabad / Balouchistan/ regions, please visit here for Prepaid Tariff details of this offer/ package.
Withholding tax of 12.5% applies on recharge/bill
Service charges of 5% and operational fee of 5% apply on recharge and 19.5% FED applies on usage in Punjab, Sindh, Baluchistan and KPK
Service charges of 5.11% and operational fee of 5.11% apply on recharge and 17% FED applies on usage in Federal Territory, FATA, AJK and Gilgit Baltistan
2.14% higher prices will be charged in Federal Territory, FATA, , AJK and Gilgit Baltistan
Unwanted and unethical (unreasonable) messages can be reported by texting SENDER's NUMBER (SPACE) message to 9000 –PTA
More Advance Balance Loan Informations