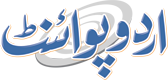 Telenor Advance Balance Code 2023 - Telenor Emergency Load
Advance mobile phone balance for your prepaid Telenor mobile. Get Telenor Emergency Balance code 2023 online. The easy method to get the Telenor balance when you have no or low in balance through easy Loan.
How to Get Telenor Advance Balance Loan, Emergency Load - Running Short of the balance? No problem, follow the instructions to get the Telenor Advance Balance. Telenor Advance provides you with an advance of Rs.
15, if your balance is below Rs. 15. Simply Dial Dial *0# and get 15 RS Telenor balance anytime anywhere!
With Telenor Emergency Load, you can now get a loan of Rs.15.00. This loan amount can be used for all prepaid services excluding Balance Transfer.
The service is available for all Telenor and djuice customers and the service fee is paid upon loan return
Get mobile phone balance loan for your Telenor Pakistan prepaid connection. Follow the steps to subscribe to the Telenor Advance Balance.
Telenor Advance Code 2023 is updated, you can get the Telenor Advance Balance loan any time anywhere. This service is available only for Telenor prepaid mobile customers.
(جاری ہے)
Not available for Telenor Postpaid customers.
Telenor Advance Balance Code 2023 - Emergency Code 2023

Dial Dial *0# and get 15 RS Telenor Advance balance
Price: Rs 3.5 (Incl, Tax)
| | |
| --- | --- |
| Subscription Code | Charges |
| Dial *0# | Rs 3.5 (Incl,Tax) |
If you have already taken a loan, you cannot opt for another loan until you recharge and return the current loan + service charge.
There is no restriction on having a minimum balance to avail this service, having cleared all previous Loan requests.Emergency Load w
ill be repaid upon first successful recharge.

Rs 15 plus Rs 3.5 incl. Tax service fee will be deducted from recharge.
More Advance Balance Loan Informations