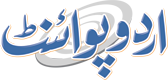 Ministry Of Economy Honours First Batch Of Family Business Prorgamme
Muhammad Irfan Published September 21, 2023 | 06:30 PM
DUBAI, (UrduPoint / Pakistan Point News / WAM - 21st Sep, 2023) The Ministry of Economy (MoEc) organised a ceremony to honour the first batch of 'Thabat' family business programme in Dubai.
The ceremony was attended by Abdullah bin Touq Al Marri, Minister of Economy; Abdul Aziz Al Ghurair, Chairman of Dubai Chambers and Chairman of the Family Business Council – Gulf; Hessa bint Essa Buhumaid, Director-General of Dubai's Community Development Authority; Abdullah Mohamed Al Mazrouei, Chairman of the Federation of UAE Chambers and Chairman of Abu Dhabi Chamber of Commerce and Industry; Rashed Abdul Karim Al Balooshi, Under-Secretary of the Abu Dhabi Department of Economic Development (ADDED); Sheikh Sultan bin Saqr Al Nuaimi, Second Vice Chairman of the Ajman Chamber (ACCI); and Abdulaziz Al Nuaimi, Assistant Under-Secretary for the Commercial Affairs Regulatory Sector at the Ministry of Economy, as well as a number of officials.
In his speech, Bin Touq said, "Thanks to the visionary leadership, the UAE has placed great importance on enhancing the growth of family businesses, as they are a major contributor to supporting the competitiveness and sustainability of the national economy. In this regard, MoEc has been keen to build an integrated and advanced system for family businesses in the country in accordance with global best practices. The Ministry worked in collaboration with its partners at the local and global levels to provide all enablers to ensure the continuity of family businesses across successive generations. Our joint efforts also enabled them to keep pace with future business trends. The first comprehensive legislation for the governance of family businesses was issued, with the aim of creating a suitable legislative environment for their growth in the country. On top of that, the 'Thabat' programme was launched to enhance the UAE's regional leadership in hosting and developing a competitive environment for family businesses in new economy sectors."
"The 'Thabat' programme is a key incentive to enhance the capabilities of the UAE's family businesses, enabling them to transition to new economic sectors. It supports their expansion into foreign markets, especially since the top two projects created by the participating companies are based on healthcare technology and modern digital solutions. These fields are among those pillars that support the UAE's new economic model based on flexibility and innovation.
We look forward to enhancing cooperation with our partners to encourage more family businesses to join this programme and benefit from its advantages and transformative potential. The second batch - 'Thabat2.0' - targets family businesses operating in many sectors of the new economy," he added.
Bin Touq felicitated the top two projects from the programme's inaugural batch, namely, 'Apterra' developed by the Al Serkal family and 'Nutralis', digital platform project by the Al Yusuf family.
Al Nuaimi underlined the Ministry's new vision for 2023-2026, which includes expanding the scope of 'Thabat' for upcoming batches over the next three years. As part of these changes, financing opportunities will be offered to family businesses that complete the programme to support their business growth. Two batches will be accommodated annually, with 7 to 10 companies per batch. In addition, participation will also be open for family businesses from overseas to develop projects and products in order to enter the UAE market by 2025, establishing the UAE as the region's family business hub.
In her keynote, Henrike Luszick, Founder and CEO of Bridgemaker, emphasised the pivotal role of corporate venture building in reigniting the entrepreneurial DNA of family businesses by equipping them with the necessary talent, agile startup culture, innovation-driven mindset, and a proven methodology.
"Through our partnership with the UAE's Ministry of Economy, we will provide a hands-on approach to venture building, blending legacy preservation with future-forward thinking. This initiative aims to empower the next generation of family businesses, ensuring sustainability and growth in an ever-evolving market landscape," she added.
Through its 'Thabat' programme launched in August 2022, MoEc strives to preserve the economic and business legacy of the UAE's family businesses, ensure their continuity across successive generations, encourage them to venture into new economic activities, and transform 200 family projects into fast-growing companies over the next decade.
Family businesses represent 90 percent of the total number of private companies in the country and contribute 40 percent to the UAE's GDP.