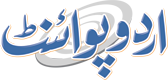 YahClick Partners With NIGCOMSAT To Deepen Broadband Penetration In Nigeria
Fahad Shabbir (@FahadShabbir) Published September 11, 2023 | 02:45 PM
ABU DHABI, (UrduPoint / Pakistan Point News / WAM - 11th Sep, 2023) YahClick, the data solutions subsidiary of the UAE's flagship satellite solutions provider, Al Yah Satellite Communications Company, has partnered with Nigerian Communications Satellite (NIGCOMSAT) Ltd to expand broadband penetration in Sub-Saharan Africa and boost access to critical electronic services across the region.
The project is expected to begin in Q4 2023 and will see YahClick work closely with NIGCOMSAT to provide faster and more reliable broadband internet connectivity.
The improvements will increase speed to 25 Mbps for standard profiles and up to 100 Mbps for dedicated corporate users, empowering the delivery of essential education, health, and a wide range of other public and corporate services.
Sulaiman Al Ali, Yahsat's Chief Commercial Officer, said, "We are delighted to add NIGCOMSAT to YahClick's growing list of partners in Africa. Our partnership will play an important role in helping the Nigerian government and private organisations roll out critical electronic services to underserved and unserved communities nationwide. For Nigeria's digitisation drive to be successful, it is imperative that in-country infrastructure is reliable enough to deliver uninterrupted services.
YahClick has extensive experience providing advanced and affordable technologies easily accessible in remote regions."
Yahclick's expertise and cutting-edge technology will enable the rollout of e-government applications and help accelerate Nigeria's digitisation plans, providing unserved and underserved communities with uninterrupted internet.
Tukur Mohammed Lawal, NIGCOMSAT's Managing Director and Chief Executive Officer, said, "Nigeria is undergoing a rapid process of digitisation, and therefore, it is critical to develop the infrastructure that can support the wide range of services we have planned for communities across the country. YahClick has a highly respected reputation, and we look forward to collaborative efforts to implement satellite connectivity in Africa."
A steering committee compromising executives from both companies was formed to ensure the implementation of the project aligns with the national requirements and essential service institutions in Nigeria.