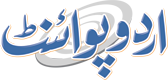 Ist Batch Of KP Info Dept Officers Completes Capacity Programme
From ISA
Mohammad Ali (@ChaudhryMAli88) Published July 29, 2016 | 08:54 PM
ISLAMABAD, (UrduPoint / Pakistan Point News - 29th july, 2016) : A certificate distribution ceremony for the Officers of Information Department, Khyber Pakhtunkhwa Province was held at the Information Service Academy (ISA) on Friday after the completion of a week-long training programme.
The training initiative was the outcome of MoU signed between the Information Department, Khyber Pakhtunkhaw and Information Service Academy, Ministry of Information Broadcasting and National Heritage earlier this year. As per the agreement, ISA would undertake capacity building of Information Officers belonging to the Provincial Service of KP through customized training programmes involving classroom lectures, practice sessions, interactive exercises, presentations and field visits of various relevant private and federal government institutions and departments.
First of such group of Information Officers, working for public relations of different ministries/departments/divisions of KPK, completed a week-long Workshop on Development Communications at the Information Service Academy.
The officers during their engagement at the Academy were also familiarized with the working of Federal Government Departments, Government media organizations, private media outlets and multinational/multilateral institutions.
Shafqat Jalil, Director General External Publicity Wing was the Chief Guest at the Ceremony.
Speaking on the occasion, he said that organizing capacity building workshops for the in-service officers in the fast changing technological and public relations paradigm is an indispensable requirement.
He congratulated both the Information Service Academy and Information Department KP on successful completion of the flagship training programme and hoped that the partnership between the two institutions will go a long way in producing quality human resource for the government. Director General ISA, Sheraz Latif also congratulated the participants and hoped that the training programme would have provided the Information Officers of KP the necessary opportunity for enhancing their public relations and communications skills and made them aware of the latest tools and trends.
He further said the academy would also welcome officers from other provinces for more in-service capacity building programmes.