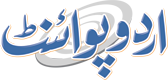 Patriotic Songs Truly Capturing Spirit Of Independence
Umer Jamshaid Published August 13, 2016 | 08:42 PM
ISLAMABAD, (UrduPoint / Pakistan Point News - 13th August, 2016) : Music, particularly patriotic songs, have an ability to sum up mood of nation, its feeling and sentiments in catchy melodies. Historic patriotic songs like those during 1960s boosted armed forces' morale and years later, songs became driving force behind Pakistan's sports campaigns in hockey, cricket and squash championships. The patriotic songs which truly capture spirit of independence are common even now-a-days amongst Pakistanis and these are Mera Inaam Pakistan, Main bhi Pakistan Hoon, Tera Pakistan Hay Yeh Mera Pakistan Hay, Aye Watan Pyare Watan, Lab Pai Aati Hai and many more. Written by national poet Allama Iqbal "Lab Pai Aaati Hai" is a poem being sung by children for decades in morning assemblies in their schools.
Sung after the national anthem, it has been often called alternative national anthem of Pakistan. kids, throughout the country, have learnt this poem by heart bringing patriotism to them from a young age. Another patriotic song - Dil Dil Pakistan was released by Vital Signs in 1987 and a part of their first album in 1989. Dil Dil Pakistan is known to nearly every child and adult in country and brings out one's love for Pakistan.
Jazba-e-Junoon - released in 1996 by Janoon Band and became a huge hit. Despite being band's first hit song, it managed to secure position of signature song in 1996 Cricket World Cup.
Jeevay Jeevay Pakistan - one of the oldest and famous patriotic anthems in Pakistan was released in 1965 at time of Pakistan-India war.
The song was written by Nawabzada Mirza Jamiluddin Ahmed Khan. Yai Watan Tumhara Hai, sung by legendary Mehdi Hasan has received a lot of love from Pakistanis ever since its launch in 1962.
Truly one the most legendary songs sung by him. Another song Sohni Dharti was released after Pak-Indo war in 1965. It is more of a prayer that may Allah keep Pakistan united and safe. It was sung by Shehnaz Begum and later by Mehdi Hassan. Recently, Coke Studio re-launched the song with new voices. A song - Ham Zinda Qaum Hain - has received many voices over the years.
Since, its launch in 1973, most famous singers have sung it at least once in their careers. Another song - Is Parcham K Saye Talay - is a proof that Pakistan holds great importance not only for Muslims but for other minorities living in the country.
It was sung by Benjamin Sisters (Nerissa, Beena and Shabana). Hamara Parcham was sung by Naheed Akhtar. It is another song dedicated to love for Pakistani flag which gained popularity over past few decades. Naya Pakistan is one the latest efforts by Salman Ahmed (former Junoon band member).
The song envisions a new Pakistan free of all problems it faces at the moment. The song was released in 2013. Aye Rah-e-Haq Ke Shaheedo song was originally sung by Naseem Begum in war of 1965. Later, Noor Jehan and many other playback singers gave the song their voice. Recently, Amjad Sabri used his voice to give the patriotic song a new colour.