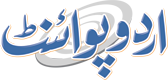 President Mamnoon Confers Non-operational Military Awards
Fakhir Rizvi Published August 13, 2016 | 05:16 PM
ISLAMABAD,(UrduPoint / Pakistan Point News - 13th Augst,2016) : President Mamnoon Hussain has conferred non-operational military awards upon 52 officers of Pakistan Air Force (PAF) on the occasion of Independence Day.
The awards include two Hilal-i-Imtiaz (Military), 18 Sitara-i- Imtiaz (Military), 15 Tamgha-i-Imtiaz (Military), four Tamgha-i- Basalat and 13 Imtiazi Asnaad. Among the non-operational military awards, `Hilal-i-Imtiaz' (Military) has been conferred upon Air Marshal Mujahid Anwar Khan and Air Marshal Arshad Mahmood. While `Sitara-i-Imtiaz' (Military) has been conferred upon Air Vice Marshal Muhammad Athar Shams, Air Vice Marshal Aamir Masood, Air Commodore Syed Muhammad Ali, Air Commodore Muhammad Mughees Afzal, Air Commodore Irfan Sabir, Air Commodore Sajid Mahmood, Air Commodore Nadeem Khalid, Air Commodore Muiz-ud-Din Shami, Air Commodore Ahmad Hassan, Air Commodore Muhammad Shuaib, Air Commodore Haider Raza Khan, Air Commodore Zia-ur-Rehman, Air Commodore Ch Iftikhar Ahmad, Group Captain Khalid Masood Syed, Group Captain Tahir Rehman, Group Captain Muhammad Ibrahim, Group Captain Saqib Mahmood Jan and Group Captain Nadeem Yousaf. `Tamgha-i-Imtiaz' (Military) has been awarded to Group Captain Zulfiqar Ali Shaheen, Group Captain Hafiz Javed Iqbal, Group Captain Omair Ahmed Najmi, Group Captain Aatir Mehboob, Group Captain Saif Ullah, Group Captain Abdus Salam, Group Captain Syed Shahzada Alam, Wing Commander Nasir Jamal Khattak, Wing Commander Muhammad Khurram Shahzad, Wing Commander Hashim Khan, Wing Commander Muhmmad Anjum Saeed, Wing Commander M Suleman Khalid Mughal, Wing Commander Malik Imran-E-Adalat, Wing Commander Mutahir-ul-Islam and Wing Commander Muhammad Altaf Saeed (Late).
`Tamgha-i-Basalat' has been granted to Wing Commander Zia Aftab, Wing Commander Muhammad Sheheryar, Squadron Leader Muhammad Ali Khan and Squadron Leader Syed Salman Ali Shahid.
`Imtiazi Sanad' has been awarded to Group Captain Qaisar Sajjad, Group Captain Akhtar Imran Saddozai, Group Captain Syed Inam Ullah, Group Captain Itazaz Hussain Waraich, Group Captain Irfan Majid, Group Captain Usman Riaz, Group Captain Jehanzeb Burki, Group Captain Atar Azhar, Group Captain Babar Shafi Khan, Group Captain Shahzad Ahmad Sheikh, Group Captain Muhammad Amir Haque, Squadron Leader Abdullah Javed and Squadron Leader Muhammad Jan Khan.