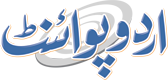 World Peace Linked With Kashmir Issue Resolution: Barjees
Muhammad Rameez Published July 20, 2016 | 11:31 PM
ISLAMABAD, (UrduPoint / Pakistan Point News - 20th july, 2016) : Minister for Kashmir Affairs and Gilgit-Baltistan Chaudhry Barjees Tahir on Wednesday said the peace in the world is linked with the resolution of Kashmir issue in accordance with the wishes of Kashmiris. Addressing a press conference here on the occasion of "Black Day" being observed on Wednesday as announced by Prime Minister Muhammad Nawaz Sharif to highlight the atrocities being committed by Indian forces against Kashmiris he said "United Nation has double standards, it has implemented its resolutions at East Timor and Sudan while one of oldest resolutions on Kashmir are still waiting for implementation." The minister said the whole Pakistani nation were with the Kashmiri people on their demand to win freedom from occupied forces in Indian held Kashmir.
He said that Pakistan will continue moral, diplomatic and political support to Kashmiri people.
He said, "martyrism of Buhran Wani has proved that Kashmir freedom struggle is indigenous for freedom from Indian occupied forces". Barjees said, on the occasion of funeral of Buhran Wani around 0.5 million people gathered to give message to Indian forces and the world community that they will not accept less than freedom. He condemned negative attitude of international human rights organizations over neglecting the human rights violation in IHK.
"The international human rights forum are ignoring presence of 0.8 million troops, killing of 10 million innocent people and making thousand of people orphan," the minister added. Barjees Tahir said the government through its ambassadors and foreign office is raising Kashmir issue at every forum.