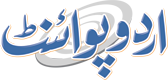 Olympics: USA Women Roll On With 81-51 Win Over Canada
Muhammad Rameez Published August 13, 2016 | 11:46 AM
RIO DE JANEIRO, (APP - UrduPoint / Pakistan Point News - 13th Augst,2016) - The five-time defending champion USA women went on a 15-2 second-quarter run to split open a close game and defeat Canada 81-51 at the Rio Games on Friday. Diana Taurasi and Maya Moore each had 12 points for the Americans, who dominated the boards with 43 rebounds to Canada's 25. The USA women have won seven of the past eight gold medals and Friday's win was their 45th in a row in Olympic competition. The USA has been unstoppable in Rio -- they beat Senegal by a 65-point margin, the biggest ever for an American women's team in the Olympics -- and nothing short of a historic upset looks likely to prevent them from repeating yet again. The USA is now 4-0 in Group B, and Canada 3-1.
The Canadians will be hoping for a win Sunday over Spain -- which beat Senegal Friday to also go to 3-1 -- to secure a different bracket than the Americans in the knockout phase. Miranda Ayim was Canada's top point-producer with eight.
Canada hung tough early and was down by a point to start the second period, helped by turnovers by the USA, who committed 18 for the game. But Moore scored eight in the 15-2 USA run that followed to put the Americans ahead for good. "All the teams that come are going to be on high alert when they're playing us defensively," Moore said of the USA turnovers. "Some of it is just us still figuring each other out and being more disciplined." But USA forward Angel McCoughtry said: "We want these challenges." "We don't want blowout games (in which) we're not going to get better." Spain annihilated winless Group B doormat Senegal 97-43 to book their place in the quarterfinals ahead of the tussle with Canada. Astou Ndour had a game-high 18 points, one of six Spanish players to score in double figures. In the group's other game, Serbia beat China 80-72, paced by Ana Dabovic's 23 points and Sonja Petrovic's 20.