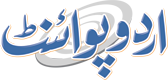 Waseem Appeals For Help
Zeeshan Mehtab Published August 01, 2016 | 09:01 PM
ISLAMABAD (APP - UrduPoint / Pakistan Point News - 1st Augst,2016) : Pakistan's newly-crowned World Boxing Council (WBC) silver flyweight champion Muhammad Waseem on Monday appealed the government and multi-national companies to sponsor him to prepare for the upcoming World Championship in USA. While addressing a press conference here on Monday, Waseem expressed dismay as since his achievement nobody had come up to support him for such a great feat, he achieved for Pakistan. Waseem have won three pro-fights in Korea and became Korean champion. "Korean Andy Kim has been sponsoring me and bearing all my expenditures.
But he questions me that I represent Pakistan so why doesn't your country men sponsor you," he said adding they have also offered me to become a Korean national and they will support me.
He said recently he went to see Pakistan sports board Director General Dr.
Akthar Nawaz Ganjera but he did not meet him. He said he needed a total of Rs thirty million in order to compete with Nicaraguan boxer Roman Gonzalez in his next fight in November in USA. "I request the concerned authorities to help me in this time of need, as it will not only help me achieve personal glory, but also earn a good name for the country," he said. It may be mentioned that Waseem joined Professional Boxing in June 2015 and signed the contract with Korean Promoter Andy Kim at AK Promotion.
Waseem defeated his opponent Jether Oliva on last month and became the first Pakistani who ever won the WBC Silver Belt Title as no Pakistani had ever won the WBC World title, before.