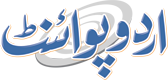 30,000 Rescued From Deadly Louisiana Floodwaters
Faizan Hashmi Published August 16, 2016 | 07:09 PM
BATON ROUGE, United States, (APP - UrduPoint / Pakistan Point News - 16th August, 2016) : As many as 30,000 people have been rescued following unprecedented floods in the southern US state of Louisiana, including a 78-year-old woman who spent a night stranded in a tree, police said late Monday. Residents awoke Tuesday to find their homes and businesses still surrounded by muddy water, without clear answers about when the epic flooding that has killed at least seven is expected to recede. Thousands were hunkering down in shelters after waterways in the southern part of the US state overflowed their banks following more than 20 inches (50 centimeters) of rain between Thursday and Saturday. "Our state is currently experiencing a historic flooding event that is breaking every record," Louisiana Governor John Bel Edwards said in a statement late Monday.
"This event is ongoing, it is not over," he said.
"We do not know when the floodwaters will recede, and they will continue to rise in some areas." Police said the Louisiana National Guard would assist evacuees in the massive shelters, which included a film studio complex in the state capital Baton Rouge and an entertainment center in the city's downtown area.
Water covered roads, homes and commercial areas. Floodwaters even reached the rooflines of some homes in the worst-hit areas. Seven people were confirmed dead, Louisiana State Police Superintendent Colonel Mike Edmonson said, noting the toll could rise in coming days.