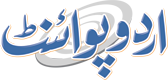 Abe To Make First Pearl Harbor Visit By Japan Leader
Faizan Hashmi Published December 05, 2016 | 09:55 PM
TOKYO, Dec 5, (APP - UrduPoint / Pakistan Point News - 05th Dec, 2016 ) - Prime Minister Shinzo Abe is to become the first Japanese leader to visit Pearl Harbor, announcing Monday a trip to the site of his country's surprise attack that launched World War II in the Pacific.
news of the journey comes just two days ahead of the 75th anniversary of the deadly December 7, 1941 assault on the US naval base in Hawaii. The war ended in August 1945 after the US dropped two nuclear bombs on Japan and, although the countries have forged strong ties in the seven decades since, how the war began and concluded has cast a long shadow.
Abe's visit to Pearl Harbor also comes as Japan prepares to build a new relationship with Donald Trump, who will take over from President Barack Obama next month. Trump sent shockwaves through Japan earlier this year when he appeared to call into question the two countries' security alliance, prompting Abe to become the first world leader to meet him after the election to confirm the relationship.
His journey to Pearl Harbor will be part of a December 26-27 visit to Obama's home state, where they will hold talks and visit the war site together. It mirrors Obama's trip in May to Hiroshima -- the first by a sitting US president -- during which they went to the memorial to the dropping of the world's first atomic bomb.
Obama's visit had sparked speculation that Abe might go to Pearl Harbor in return, though the government had previously denied that was under consideration. "It's a visit to commemorate the victims," Abe told reporters of his decision to go to Pearl Harbor.
"We should not repeat the horror of war." His words indicate that his gestures will strike a similar tone to what Obama did in Hiroshima, where the US leader lay a floral wreath, spoke of the suffering of the victims and reiterated his call for the abolition of nuclear weapons.
- No apology - ============== But Obama offered no apology for the bombings and it is unlikely that Abe will either for Pearl Harbor. Abe, a staunch nationalist who has called for Japan to revise the war-renouncing constitution imposed on it by US occupiers after the war, has made statements appearing to question whether his country was an aggressor.
And while standing by apologies made by his predecessors for the war in Asia, he said last year that Japan's future generations need not say sorry. Japan's apologies have often been criticised overseas as vague or lacking sincerity, and are compared unfavourably with those of Germany's which came earlier and were seen as unequivocal.
Abe also stressed he wants his meeting with Obama to highlight the countries' close current relationship. "I'd like to make it an opportunity to send a message to the world that we will further strengthen and maintain our alliance towards the future," he said, a signal to the incoming Trump administration.
The US maintains numerous military bases in Japan along with about 47,000 troops under a security treaty that obligates it to protect the country, crucial for Tokyo given its restraints on waging war.
But Japan was shocked at Trump's statements on the campaign trail -- that the Asian nation should pay more to support US troops and might even consider developing its own nuclear weapons. Though he later walked back on the comments, they jolted public opinion in the world's only country to ever be attacked with atomic bombs.
Abe's Hawaii plan received positive reactions on social media. "President Obama came to Hiroshima so Prime Minister Abe should go to Pearl Harbor," Twitter user @chikazoemakoto said. "I think Abe made a really good decision."