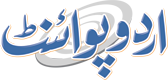 British-Australian Man Held In Dubai Over Charity Support
Mohammad Ali (@ChaudhryMAli88) Published August 19, 2016 | 10:43 PM
LONDON, (APP - UrduPoint / Pakistan Point News - 19th August, 2016) : A British-Australian man has been detained in Dubai for highlighting the work of an Afghan refugee charity on social media, a campaign group and his brother said on Friday. Scott Richards, 41, was arrested on July 28 and has been held at Al Murraqabat police station ever since, without being charged and without access to a lawyer, according to UK-based support group Detained in Dubai. The father-of-two is accused of breaching a new law on promoting foreign charities, according to the support group's founder, Radha Stirling, who is also a long-time friend of Richards. "The police have said that they're investigating him for breaching the charity law by sharing information about a charity registered outside the United Arab Emirates on Facebook," she told AFP. Brett Richards said his brother had also mentioned the name of the US-registered "Keep Qambar Warm" charity, which supports the Charahi Qambar refugee camp near Kabul, in an interview with local media.
"He pointed to their website on his social media and talked about it in the press, about the conditions in the camp. That was his crime, apparently," Brett Richards told AFP. He added: "It came as a shock to everybody.
I'm sure he didn't think what he was doing was illegal. Not for a second. "It wasn't an act of defiance. He was just trying to help people." Stirling said the detention of Richards was "a breach of international human rights standards". "He's been denied bail on three occasions.
We're waiting for them to drop the case or at least go to court so we can defend it," she told AFP.