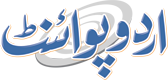 China Manufacturing Contracts In July: Govt
Rukhshan Mir (@rukhshanmir) Published August 01, 2016 | 11:28 AM
BEIJING, (APP - UrduPoint / Pakistan Point News - 1st August, 2016) - China's manufacturing shrank in July, the government said Monday, blaming the deterioration on rainstorms that wreaked havoc across large swathes of the country. It was the first time since February the official figure showed contraction, and according to a Bloomberg news survey missed economists' expectations it would flatline. The official purchasing managers' index (PMI), came in at 49.9 for July, down from 50.0 the month before and underlining problems in the world's second-largest economy. A reading above 50 signals expanding activity, while anything below indicates shrinkage. The National Bureau of Statistics attributed the slowdown to summer downpours, which hit the industry-heavy middle and lower reaches of the Yangtze River particularly hard.
"Production and transportation of relevant areas were massively impacted," said NBS analyst Zhao Qinghe, adding that slowing expansion and overcapacity also dragged.
The key manufacturing sector has been struggling for months in the face of sagging global demand for Chinese products and excess industrial capacity left over from the country's infrastructure boom. China is a vital driver of global growth, but its economy grew only 6.9 percent in 2015 -- its weakest rate in a quarter of a century -- and has slowed further this year. Investors watch the PMI figures closely as the first reading on the health of the economy each month.