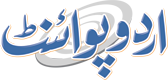 French Police Attacked, Cars Torched Over Death In Custody
Fahad Shabbir (@FahadShabbir) Published July 23, 2016 | 01:46 PM
BEAUMONT-SUR-OISE, France,(APP - UrduPoint / Pakistan Point News - 23rd july,2016) - Protesters furious over the death of a young man in custody attacked police and burnt cars in a fourth night of unrest in northern suburbs of Paris. Ten people were arrested and four officers slightly injured in the violence in Beaumont-sur-Oise and two other towns nearby, local authorities said Saturday. At least 1,500 people had taken to the streets of Beaumont-sur-Oise on Friday to protest at the death of Adama Traore, a 24-year-old who died on Tuesday shortly after he was arrested. Some wore T-shirts bearing the slogan "Justice for Adama, you will never have peace without justice". Later in the night, some people fired buckshot and crude homemade devices at police, an AFP reporter said.
They also started a fire in factory that makes palettes and torched dustbins and 10 vehicles, local authorities said. Police reinforcements were called in to help the 150 officers already on duty.
Authorities said an autopsy revealed Traore was suffering from a serious infection at the time of his death and that his body showed few signs of violence. He was taken into custody after interfering in the arrest of his brother in an extortion case, according to a source close to the investigation. But his sister Assa accused police of causing her brother's death.