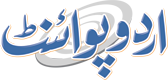 Instagram Networks Pedophiles Together, Facilitates Child Pornography Trade - Reports
Umer Jamshaid Published June 07, 2023 | 09:08 PM
Social media platform Instagram (owned by Meta, banned in Russia) helps link pedophiles together into networks to facilitate the purchase of underage pornography, The Wall Street Journal reported on Wednesday
WASHINGTON (UrduPoint News / Sputnik - 07th June, 2023) Social media platform Instagram (owned by Meta, banned in Russia) helps link pedophiles together into networks to facilitate the purchase of underage pornography, The Wall Street Journal reported on Wednesday.
Instagram's algorithms promote networks of pedophiles on the platform and connects them through explicit hashtags such as "#pedowhore" and "#preteensex," the report said, citing an investigation conducted by The Wall Street Journal and researchers at Stanford University and University of Massachusetts Amherst.
The hashtags connect users to accounts that advertise child pornography for sale, the report said. The accounts often feature "menus" of possible content instead of openly publishing the material, the report said.
In addition, certain accounts include options to commission specific acts and offer videos of children committing self-harm and engaging in sexual acts with animals, the report said.
Children are also sometimes offered up for in-person encounters, the report said.
"We're continuously investigating ways to actively defend against this behavior," Meta reportedly said in response to questions about the matter. "Child exploitation is a horrific crime."
Meta acknowledged enforcement problems and said it established an internal task force to address the issue, the report said. Meta claims to have taken down 27 pedophile networks in the last two years, with more removals forthcoming, the report said.
Instagram has also blocked thousands of hashtags that sexualize children and restricted its systems from recommending users search for terms associated with sex abuse since receiving inquiries about the matter, the report said.
The researchers also found 128 accounts offering to sell child-sex-abuse material on Twitter - less than one-third the number found on Instagram despite Twitter's larger user base - the report said. However, Twitter did not recommend such accounts to the same degree as Instagram and took them down far more quickly, the report added.