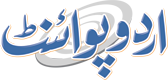 Torrential Rains Cause Floods In Southwest Romania, Dozens Of People Evacuated - Reports
Mohammad Ali (@ChaudhryMAli88) Published June 17, 2023 | 11:27 PM
Southwestern Romania has been hit by floods caused by torrential rains, especially in the counties of Mehedinti, Caras-Severin, Dolj and Gorj, with houses destroyed in some settlements, Romanian media reported on Saturday
CHISINAU (UrduPoint News / Sputnik - 17th June, 2023) Southwestern Romania has been hit by floods caused by torrential rains, especially in the counties of Mehedinti, Caras-Severin, Dolj and Gorj, with houses destroyed in some settlements, Romanian media reported on Saturday.
The Antena 3 broadcaster reported that several villages in Mehedinti county were cut off and the situation was critical, as was the case in the commune of Grecesti in Dolj county. Firefighters and National Committee for Emergency Situations employees were on alert and were trying to pump out water, the report said.
Romanian Prime Minister Marcel Ciolacu said dozens of people had been evacuated from the affected areas.
"The biggest problems are in the town of Grecesti in Dolj county, where dozens of people have been isolated or evacuated preventively. We got these people through the emergency department to get hot food and water. We also talked to the local authorities about solutions so that people would have a place to sleep, and gave assurances that we would immediately allocate money from the contingency fund to repair roads and damage," Ciolacu said on social media.
The prime minister added that he was in constant contact with the relevant authorities to limit the impact of nature on people as much as possible.
Meteorologists have issued a code red for heavy rains in these counties.