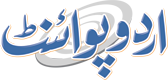 Warid Call And SMS Block Code 2023 - Warid Number Blocking 420
Tired of unwanted calls and SMS Messages? Block unwanted calls and messages with 2023 Warid Call & SMS Blocker to get rid of unwanted callers. Block Warid Number 420
How to Block Number on Warid: Tired of unwanted calls and SMS Messages? Block unwanted calls and messages with Warid Call & SMS Blocker to get rid of unwanted callers. Simply Dial *420# from your Warid mobile and get rid of unwanted callers!
Warid block service has service charges of PKR 0.99 / Day (inclusive of taxes) .
For Postpaid users, code is same, however charges are Rs 20 per month.
Warid Call and SMS Block Code 2023 - Warid 420 Procedure 2023

Dial Dial *420# and subscribe
Price: Rs 0.
(جاری ہے)
99 per Day (Inc Tax) Prepaid
Price: Rs 20 per Month (Inc Tax) Postpaid
| | | |
| --- | --- | --- |
| Subscription Code | Un-subscription | Charges |
| SUB to 420 | Stop to 420 | Rs 0.99 Per Day |
Warid Call Block and Warid SMS Block Terms & Conditions 2023
You can create a block list for the obnoxious caller(s) that will be maintained at our end which may contain unlimited on-net, off-net and international number(s).
Once subscribed to the service the obnoxious caller(s) will be assigned a default announcement.
You can also choose from a wide range of pre-recorded announcements against a specific caller(s).
Express yourself in your own style as Warid also provides you with the option of assigning self recorded announcements (subject to approval) against the obnoxious caller's number(s).
You can also subscribe to the SMS notification service through which you have an option to be alerted whenever the obnoxious caller tries to call you.
The service is available for both postpaid and prepaid subscribers
More Call And SMS Block Informations