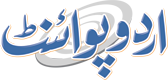 Zong Call And SMS Block Code 2023 - Zong Number Blocking
Tired of unwanted calls and SMS Messages? Block unwanted calls and messages with 2023 Zong Call & SMS Blocker to get rid of unwanted callers. Block Zong Number
How to Block Number on Zong: Tired of unwanted calls and SMS Messages? Block unwanted calls and messages with Zong Call & SMS Blocker to get rid of unwanted callers. Simply Dial *420# from your Zong mobile and get rid of unwanted callers!
Zong block service has service charges of Rs 15 including tax per month.
For Prepaid users, code is same, however charges are Rs 15 per month. Total of 50 numbers can be added in the Black List and 50 in the whitelist. Any number added in both the lists will be counted twice.
Zong Call and SMS Block Code 2023
Dial Dial *420# and subscribe
Price: Rs 15 per Month (Plus.Tax) Prepaid
Price: Rs 15 per Month (Plus.
(جاری ہے)
Tax) Postpaid
| | | |
| --- | --- | --- |
| Subscription Code | Un-subscription | Charges |
| SUB to 420 | UNSUB to 420 | Rs 15 Per month |
Zong Call Block and Zong SMS Block Terms & Conditions 2023
Call Block Included
SMS Block Included
Manage Block List Included
A security kit which helps the customers block the obnoxious numbers to get rid of the unwanted Call and SMS.

The service is a multi-lingual one, in order to cater to the need of every customer.
More Call And SMS Block Informations