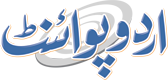 BSE Karachi---Board of Secondary Education Karachi

The Board of Karachi is distinguished into two sections. One is BSE Karachi as Board of Secondary Education. Specifically, it covers all issues related to only Secondary Certification. Moreover, it is directly under the administration of the Government. Further, it was established in 1950 after the Central Legislative Act. Furthermore, the building is present on Dilawar Figar Rd in Block 5-C Nazimabad Karachi, Sindh. Similarly, the official languages of BSE Karachi are Urdu, Sindhi, and English.
bsek karachi Results
More Education Boards
Major Ambitions of BSE Karachi
The major ambitions of BISE Karachi are the following:
Promotion of School education: Basically, the most important aim of BSE Karachi is the promotion of School Education. Importantly it is necessary for the candidates to get more education.
Better Education: Preferably it is the basic right of a student to get a better education. Consequently, for this BSE Karachi is working to maintain betterment in the education system.
High standard education: Moreover BSE Karachi has taken the standard of education at a high level. Furthermore, it has provided advanced courses for students. Importantly it has improved the technological terms for more advancement.
Admission procedures in BSE Karachi
The admission procedures in BSE Karachi are the following:
Firstly, regular students should send their enrollment through school.
Along with enrollment, students must submit their fee for enrollment.
Consequently, both things must get attached to the form before submission.
Moreover, enrollment is valid for three years.
Primarily, private students should contact the registration office.
Secondly, they can contact to granting departments of the Board.
Furthermore, students must have passed ten papers before.
Lastly, students can apply for improvement in grades according to the board policies.
Complaints Address for BSE Karachi
Most importantly, complaints are acceptable through online websites. Moreover, the contact of BSE Karachi is as:
Phone no: 02199260256
Address: Nazimabad Block 5, Karachi
Email: complaint@bsek.edu.pk
Administration of BSE Karachi
The staff and administrators of BSE Karachi are the following:
Chairman
Secretary
Examination Controller
Principal
Secrecy office
Affiliation department
Administration office
Directors
Assistants
Sports office
Responsibilities of BSE Karachi
The major responsibilities of BSE Karachi are the following:
Importantly, it regulates the examination under Secondary Education.
Most importantly it gives the insurance of clean and justified papers.
Especially, all issues related to Secondary Education Karachi are under this board.
Specifically, it controls annual and supplementary papers within the district.
Overall, it manages the staff and working pattern of them.
Conclusion:
I conclude that BSE Karachi is the major educational sector of Pakistan. Moreover, its setup is fascinating. Specifically, it holds the whole large system of Karachi under one roof. Furthermore, it provides all the information related to Secondary Education.
Consequently, the huge system makes it the biggest Examination sector of Pakistan.
Q. How can i get my matric certificate in karachi?
For a duplicate certificate, get a form from BSKE and pay the challan in bank. Return the receipt to office.
Q. How many boards are there in karachi?
There are six boards in Karachi, named as, Board of Secondary Education Karachi (BSEK), Board of Intermediate Education Karachi (BIEK), Agha Khan Board, Cambridge International Examinations (CIE) and International Baccalaureate (IB)
Q. Who is education minister of sindh?
Syed Murad Ali Shah is the current education minister of sindh.
BSEK was based as an educational board for secondary board in 1950 and the significant aspiration of this board is to advance school education and this board work for the improvement of education and keep up elevated requirements of education in Karachi. The Board of Secondary Education, Karachi (BSEK) is an administration board in Karachi for secondary education examination. It was built up in 1974 by the Government of Sindh through the Sindh Boards of Intermediate and Secondary Education correction act No. 20 of 1973 alongside Board of Intermediate Education, Karachi. BSEK controls and sorts out the secondary education examinations in Karachi. All general society and tuition based schools in Karachi are subsidiary with BSEK while many students likewise enlist themselves for the fifth, eighth, ninth and tenth class exams under BSEK consistently. After the direction of annual exams, BSEK has the duty to declare results with no partiality and prejudice.
BSEK Karachi is the supervisor of secondary education affairs in the Karachi area, including neighboring urban communities. Consistently a huge number of students are examined by Karachi board. The board deals with Primary, Middle, Ninth Class, Matric, FSC, FA, ICOM and ICS exams. We have given total examination procedure of Lahore board, including BSEK Khi Results, date sheets, exams timetable, declarations and most recent news in Urdu and English.
Latest Comments
Ruslit ninth cllas 2013
By: Chander on 24-10-2023
Your NTN and bank details for pay order
By: Zeeshan on 20-09-2023
Your NTN and bank details for pay order
By: Zeeshan on 20-09-2023
How to check matric results
By: Umm-e-hani on 23-08-2023
sir 9th r 1oth ke new model paper issue hoe he for 2022?
By: M Irfan on 15-02-2023
HOW TO CHECK MATRIC CLASS rescult roll nambar 75240
By: Ijaz Khan on 05-02-2023
HOW TO CHECK MATRIC CLASS RESCULT 2021
By: Huzaifa on 15-12-2022
how to check matric class result ?
By: Bisma Asif on 09-09-2022
552118
By: Sobia on 31-07-2022
i want to know that when will the result of ssc part 2 annonuce
By: Sufyann Khan on 10-07-2022
My matric result check my certificate is missing
By: Bisma on 27-05-2022
sir 9th r 1oth ke new model paper issue hoe he for 2022?
By: Kulsoom on 15-04-2022
sir 9th r 1oth ke new model paper issue hoe he for 2022?
By: Kulsoom on 15-04-2022
i want to know about my result
By: Ifrah on 06-01-2022
Hye nice
By: 486890 on 29-10-2021
Check result
By: Atika on 29-10-2021
RESULT
By: Jaweria on 29-10-2021
Show results
By: Aneeza Naseer on 29-10-2021
need result
By: Omaima on 29-10-2021
2021 Matric result kb ayaiga sir plzzz reply
By: Mehak Fatima on 19-09-2021
Not show my result
By: Ibrahim Arif on 21-08-2021
Good
By: Usmantaji on 02-07-2021
When examination centre are announced as matric exams are from July 05 2021
By: AnwarHabib on 01-07-2021
My result not show
By: Raoof on 29-01-2021
Sir plz guide meh i want to give an additional paper of bio of ssc ...
By: Ifra Ali on 04-09-2020
Show r
By: Ahad Amir on 12-08-2020
Last date of examination form submit for 2nd year students
By: AbDuLRaFeYsHeiKh on 19-03-2020
When is the exam of ninth class??
By: Aiman AbdulAziz on 13-03-2020
By:sadiakhan on 1998
By: Sadia on 21-11-2019
BSEK 525853
By: Hassan Masood on 26-07-2019
How to check matric class results
By: Mishaejaz on 26-07-2019
HOW TO CHECK MATRIC CLASS RESCULT
By: ARSALAN AHMED on 25-07-2019