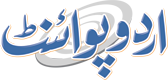 Board of Intermediate and Secondary Education Mirpurkhas, BISE MPK

BISE Mirpurkhas is the incharge of examination in the Mirpurkhas region, including neighbouring cities. Every year tens of thousands of students are examined by Mirpurkhas board. The board takes care of Primary, Middle, Ninth Class, Matric, FSC, FA, ICOM and ICS exams. We have given complete examination process of Mirpurkhas board, including BISE MPK Results, date sheets, exams schedule, announcements and latest news in Urdu and English.
BISE mirpurkhas Results
BISE mirpurkhas Past Papers
More Education Boards
The BISE Mirpurkhas Board was built up in 1954 and after its arrangement; it began working for the improvement of the students of Pakistan. After its foundation, the Mirpurkhas Board began directing the examination of Matriculation and Intermediate classes in 1955. The real motivation behind the BISE Mirpurkhas Board is to sort out 5th, 8th, 9th, 10th, FA, FSC. ICOM, and ICS exams in a reasonable and straightforward way and deal with the examinations and give all the related material and services to students. Mirpurkhas Board composes the examination and declares the results of Mirpurkhas just as well as its partnered areas. Mirpurkhas board is under the control of Ministry of Education, Sindh. The regions partnered with this board are Mirpur, Sanghar, and Nawabshah.
Students connected with this board can find all the latest information regarding BISE Mirpurkhas including date sheets, results, past papers etc. So keep visiting this page to stay updated.
Latest Comments
Government
By: Premchand on 31-08-2023
Government
By: Premchand on 31-08-2023
Matric result pata krna hai
By: Syeda Bushra on 19-06-2023
Mara seat number pta nhi chal rha ha
By: Nida on 04-06-2023
Intermediate pacca certificate 2017
By: Anwer Ali S/o Muhammad Ibraheem Thebo on 29-09-2022
How to check Link
By: Nasir on 03-09-2022
29389 Result check please
By: Ali on 03-01-2022
Sir intermediate ka result kB air kis time aaiga plz sir ?????
By: Mir Mansoor Ghulam Muhammad on 14-12-2021
Rool nambeer 50672
By: Jawad Ali on 18-10-2021
Result 2016 of 10 classs
By: Ma Hummed Saleem on 07-10-2021
sir asslam o alikum . sir seat nambr 38007 ha 2017 ka rezlt fasc ka maloom kar na
By: Mustafa on 03-08-2021
YES
By: Mustafa on 03-08-2021
Rusalte
By: Asad Ali on 05-11-2020
dghree calleg mithi
By: Harish Kumar on 01-11-2020
Sir mara result nhn aai hai roll number 32150
By: Zahid Raza on 04-10-2020
10th results 2020
By: M. Paryal Lashari on 24-08-2020
My roll no 002541 and 3rd year result I wana check
By: Sidaq Arooj on 20-08-2020
Mare matric ka nmbr pata karna ha muja
By: ALi RaZa on 25-07-2020
Sir may marksheet 125453
By: Ahmed on 04-08-2019
hello sir mera seat no ha 104131 or mera grade c nai ha please sir mera grade b ho ga
By: Mohan Lal on 04-08-2019