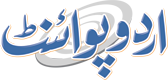 'Invest In Sharjah' Participates In Belt And Road Summit
Muhammad Irfan Published September 15, 2023 | 07:45 PM
SHARJAH, (UrduPoint / Pakistan Point News / WAM - 15th Sep, 2023) Sharjah FDI Office (Invest in Sharjah) participated at the Belt and Road Summit, which took place in Hong Kong from 13th-14th September.
Invest in Sharjah was represented by Ahmed Obaid Al Qaseer, CEO of Sharjah Investment and Development Authority (Shurooq); Marwan Saleh Alichla, Director of Investment Promotion & Support at Invest in Sharjah; Elie Armaly, Director of business Development at Shurooq and Fatima Al Shamsi, Investment Promotion Coordinator at Invest in Sharjah.
Invest in Sharjah showcased in its booth the emirate's thriving investment climate, highlighting emerging sectors that are shaping the future of Sharjah's diverse economy and offering investors a plethora of new opportunities across diverse fields of interest.
The entity's officials shared with the summit's visitors Sharjah's focus on the vital sectors of health, education, technology, agriculture, industry, tourism, culture, research, and innovation and how new developments in these sectors are leading the emirate on its path of comprehensive sustainable development.
Sharjah is home to 1,225 Chinese companies, including 245 in its free zones. Trade volume between the two sides has exceeded AED 47 million, with AED 15.1 million between Hong Kong and Sharjah.
Part of the official UAE delegation led by Abdullah bin Touq Al Marri, Minister of Economy, Invest in Sharjah met with John C. Lee, the CEO of the Hong Kong Special Administrative Region of the People's Republic of China, and explored the means to enhance mutual economic relations in the sectors of the new economy, trade, investment, technology, and small and medium-sized projects.
During the mission, Invest in Sharjah participated in the Ministry of Economy visit to the Hong Kong Science and Technology Park (HKSTP), engaging in discussions with senior officials and technology experts to explore cooperation in the technological investment and innovation sectors. The delegation also met with Li Qinwu, Secretary-General of the Guangdong Foreign Economic Cooperation Association, to explore trade and investment opportunities between Sharjah and the key industrial province in southern China.
Invest in Sharjah also participated in the Ministry's visit to Cyberport, and discussed managing and financing digital assets, insurance services, health insurance, and electronic games.
At the BRI Summit in a session titled "Middle East Market Expectations", Ahmed Obaid Al Qaseer explored trade, investment and collaboration opportunities BRI offers to those countries that fall along the belt as well as to emerging markets in the region. He also provided insights about Sharjah's success in establishing itself as a pioneering model of sustainable development, characterised by a firm balance between economic growth and community development.
Elie Armaly, Director of Business Development at Shurooq, held a presentation about food security and sustainability, noting that aquaculture is a fundamental part of UAE's National Strategy for Food Security. He stressed that through in-depth study, planning and organised partnership strategies, Shurooq seeks to develop inclusive aquaculture on a commercial scale in Sharjah through a 60,000 sqm project in Kalba.
Marwan Saleh Alichla, Director of Investment Promotion and Support, Invest in Sharjah, stated, "Sharjah deeply values cooperation with BRI's partners and beyond. Our strategic position and global initiatives have significantly contributed to enhancing investment opportunities, economic exchange, knowledge transfer and international partnerships across various industries. This further solidifies the emirates's commitment to fostering cooperation, opening doors to new opportunities and broader market access."
An annual event organised by the Hong Kong Trade Development Council (HKTDC) and supported by the Government of the Hong Kong Special Administrative Region, the Belt and Road Summit in Hong Kong stands as a pivotal international platform for bolstering cooperation and partnerships among BRI's partners. Drawing over 20,000 participants, this dynamic event delves into more than 280 investment projects across diverse sectors, including infrastructure, energy, technology, and financial services.
The summit presents a unique opportunity for over 800 investor-entrepreneur meetings, featuring over 60 exhibitors. It is also backed by more than 250 partners and sponsors, showcasing strong support for the BRI's vision towards crafting a brighter future for all.