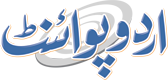 Al Jazira Secures First Place, Baniyas Takes Runner-up On Second Day Of Challenge Jiu-jitsu Festival
Mohammad Ali (@ChaudhryMAli88) Published October 14, 2023 | 07:45 PM
ABU DHABI, (UrduPoint / Pakistan Point News / WAM - 14th Oct, 2023) The Challenge Jiu-Jitsu Festival, hosted at UAE University in Al Ain, entered its second day amidst a remarkable atmosphere of enthusiasm, outstanding performances, and a sizeable audience presence. Today's competitions were dedicated to Girls' Infant, Junior, Teen, and Youth categories where Al Jazira emerged champions, with Baniyas securing the runner-up position. In third place, we witnessed an impressive performance by Al Ain Club.
Mohamed Salem Al Dhaheri, Deputy Chairman of the UAE Jiu-Jitsu Federation, praised the high technical levels of the competitions. "In recent years, the Challenge Festival has served as a crucial platform for discovering exceptional female talents. They have showcased the widespread interest of young girls in pursuing noble sports, producing remarkable athletes such as Balqees Al Hashemi, Shamma Al Kalbani, Asma Al Hosani, and others who have earned gold medals in major international and continental tournaments, including the Asian Championship, World Championship, Asian Games and World Games," said Al Dhaheri
Al Dhaheri praised the growing public attendance and the families in attendance at the event and commended the robust jiu-jitsu community in Al Ain and its significant role in promoting the sport. He further expressed gratitude to UAE University for generously hosting the event.
Ruba Al Hashemi, Administrator of the ADMA Jiu-Jitsu academy in Abu Dhabi, expressed her delight with the festival's positive atmosphere and the tournament's success. She said, "The Challenge Festival provides an ideal platform for ADMA's athletes to prepare for the Abu Dhabi World Jiu-Jitsu Festival and the Abu Dhabi World Youth Jiu-Jitsu Championship. We are immensely satisfied with our athletes' performance today, and they have demonstrated that this category will be the backbone of the Academy in the years to come."
Alongside the tournament, the Festival offers a range of entertainment activities and events, including games and family-oriented programs, ensuring maximum engagement and benefits for all family members. The Festival's second day saw remarkable success in attracting participants and a strong presence from various segments of society, reflecting the profound impact of jiu-jitsu on Emirati society and the determination of families to support their children.
Hadeel Al-Qadha, a yellow belt player from Baniyas Club, clinched the gold medal in the 57 kg category, while Maitha AlNeyadi won gold for Al Ain in Girls Gi / Teen / Yellow / 40kg division. Meanwhile, Maryam Bouars of France won gold for Royce Gracie Jiu Jitsu Academy Dubai in Girls Teen / Grey / 52kg, division.