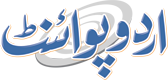 100 Rare Photographs Of Pakistan Movement Showcased
Faizan Hashmi Published August 06, 2016 | 08:49 PM
RAWALPINDI, (UrduPoint / Pakistan Point News - 6th August, 2016) The photography exhibition regarding the journey of Pakistan Movement was organized in Chakwal by Rawalpindi Arts Council in cooperation with City District Government on Saturday. The exhibition was inaugurated by District Coordination Officer Chakwal Mehmood Javed Bhatti accompanied by Resident Director Rawalpindi Arts Council Waqar Ahmed.
The exhibition was appreciated by visitors who thronged to look rare photographs of Pakistan Movement from 1857 to establishment of Pakistan. The 100 rare pictures comprised on the Muslim refugees coming from India to Pakistan with having hope of a better future.
The pictures were of Quaid-e- Azam Muhammad Ali Jinnah attending different meetings with the then leaders of independence movement and viceroy of British India. Speaking on the occasion, DCO Mehmood Javed Bhatti said that exhibition would raise awareness among the youth about the sacrifices made by their forefathers for the creation of Pakistan. "Pakistan is confronted with many challenges, especially terrorism now.
We need solidarity and unity to overcome these problems," he added.