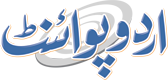 Ahsan Calls For Checking Seawater Intrusion On Coastline
Fakhir Rizvi Published August 05, 2016 | 10:52 PM
ISLAMABAD, (UrduPoint / Pakistan Point News - 4th August, 2016) : Minister Planning, Development and Reform Prof Ahsan Iqbal on Friday said the Federal and provincial governments of Balochistan and Sindh would share equal cost of study to prepare strategy for halting seawater intrusion. He pointed out that seawater intrusion had been causing damage in coastal areas of both provinces Prof Ahsan Iqbal said " We need water reservoirs to preserve the ecosystem and ensure release of water during off season".
He said that under Vision-2025, the government was committed to developing and preserving Pakistan's coastal areas, according to a statement issued by Ministry of Planning,Development and Reforms here.
The decision was taken by the Minister while chairing a high-level meeting held here to devise the way forward for checking this menace.
The recommendations of the Standing Committee on PD/R on seawater intrusion were also considered.
The meeting was attended by officers of the ministries of Climate Change and Water and Power, PCRWR, IRSA and Irrigation officials from Balochistan and Sindh. The Minister stressed that proper research was required to address and resolve the issues of seawater intrusion. The officers informed the Minister that the National Institute of Oceanography (NIO) had planned to install high precision GPS along the Indus Delta to monitor and measure the land subsidence, and identify most vulnerable areas of the coastline.