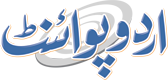 Engro Announces 2nd Interim Cash Dividend Of Rs. 7 Per Share
Fakhir Rizvi Published August 19, 2016 | 06:32 PM
KARACHI, (UrduPoint / Pakistan Point News - 19th August, 2016) : The Engro Corporation has announced second interim cash dividend of Rs. seven per share. In a statement here on Friday, Engro declared a positive performance posts Profit of PKR 6.91 bn. "Engro Corporation announced a profit-after-tax of Rs 6.91 bn for the first half ended June 30, 2016, representing earnings per share at Rs 10.54", the statement said.
The company's profits were down 28pc from Rs 9.56bn (eps Rs15.28) on a year-on-year basis. The board of directors announced second interim cash dividend of Rs7 per share, taking the first half dividend payout to Rs 12 per share. The decline in earnings for 1H16 was attributed to decline in top line and 4 percentage points increase in effective tax rate.
The decrease in top line was due to a weak performance of its fertiliser business, the statement further pointed out.