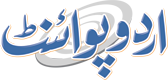 Failing Indian Narratives In Held Kashmir
By: Muhammad Ashraf Wani
Fakhir Rizvi Published July 20, 2016 | 04:05 PM
ISLAMABAD,(UrduPoint / Pakistan Point News - 20th july,2016) : India has long been trying to equate the freedom struggle of Held Kashmir with terrorism to influence the world opinion in its favour and suppress the Kashmiris indigenous movement for right to self-determination.
Blaming Pakistan for every wrong happening in India and most particularly, the anti-Indian activities in Held Kashmir, was the tactics India has been using for decades now, particularly since post 9/11 to depict Kashmir issue as a case of terrorism instead of struggle for right to self-determination.
Though these efforts had never been successful, but the extra-judicial killing of Kashmir leader, Burhan Muzzaffar Wani and the following anti-India Intifada (uprising) has turned the whole situation against Indian 'Mantra' as no one in the world has supported Indian narrative of sponsored militancy in Held Kashmir.
Even the Indian think tanks and media have indicated this through their news reports. Discussing the martyrdom of Burhan Wani, an Indian writer, Sanjay Kumar writes, "How does one explain his (Wani's) popularity among the masses? More than 200,000 people turned up at his funeral and all of them were young Kashmiris.
Can the Indian government claim that those who came to bid farewell to the 22-year-old leader were all terrorists?" Many youngsters in the Held Valley today identify themselves with Wani.
For Kashmir, he was Che Guevara, not a terrorist that the Indian government portrays him to be, Kumar adds. The participation of hundreds of thousands of people, particularly the youth, in the funeral of Burhan Wani is crystal clear indication that the Kashmiris movement is indigenous, which the India has been claiming otherwise, blaming Pakistan for everything happening in Indian Held Kashmir (IHK). "Killing of Burhan and participation of hundreds of thousands of people in his funeral despite huge restrictions and imposition of curfew across the Held Valley clearly shows that the movement of Kashmir is not terrorism but a mass public movement for their right," said Shaikh Tajammul-ul-Islam, a well-known senior Kashmiri journalist, having deep insight on Kashmir issue. For him this was the counter-narrative to the Indian narrative of `terrorism', he said and added that it is the people-driven movement.
"Even if the All Parties Hurriyat Conference had not given a call, the people would have come to offer funeral prayers in same manner," Shaikh Tajammul said. He was of the view that all the Line of Control is sophisticatedly fenced and so there are no chances of infiltrations, but the militancy and movement is there in Held Kashmir because the local youth have been forced by the Indian intransigence to choose this path. For him the Indian narrative of Sadbhavana (Goodwill) has also failed in Kashmir.
India had been trying to depict Kashmir as the issue of internal grievance and has been taking some goodwill measures to tackle the problem, but it has miserably failed.
"Sadbhavana narrative to deal Kashmiris with carrot and stick approach has also failed in Kashmir," he added. Talking to APP, an another journalist from Indian Held Kashmir, Rais Ahmed Mir said India was using power to crush Kashmiris struggle and Kashmiris also came to the conclusion that should be responded with might. "You look, the stone-pelters are all teenagers who have inherited deep-routed hatred against India and they don't have any external support for it," he added. The use of excessive force against innocent civilians protesting peacefully over extrajudicial killings is deplorable and blatant violation of the right to life, right to freedom of expression and opinion, right to peaceful protest, right to peaceful assembly and other fundamental rights, he added. The Kashmiri leadership also symbolize the Burhan Wani's struggle with determined aspirations of new generation to break the shackles of Indian occupation.
"The young and educated Kashmiri boys are part of the struggle at the indigenous level and they are not the ones going anywhere outside for training nor is anyone anchoring them from behind," said APCH Chairman, Mirwaiz Umar Farooq in a recent interview. India was never serious to resolve Kashmir issue.
It has been using brute force as a strategy to quell the struggle of Kashmiris and the people of the soil have no option but to stand for resistance when they are pushed against wall, said an APHC representative in Azad Kashmir leader Syed Kifayat while talking to APP. He said that Burhan Wani is the voice of youth and he represents youth of Kashmir who are determined to continue their struggle against Indian rule till they achieve the goal of freedom. "Wani was part of a new generation of young, educated Kashmiri youth using social media to spread their demands for independence from Indian rule and Wani was extremely active on social media, and did not hide his identity behind a mask.
He was known for utilizing social media for promotion of freedom struggle and motivating youth to play their due role in getting freedom from Indian bondage." India and its forces have started a war against Kashmiris to keep its illegal occupation on Kashmir in-tact and within some hours more than two dozen innocents have lost their lives as a result.
Today the police and the forces were not even sparing those who were injured or their families and even the hospital wards had been turned into torture centers for them. "The international community must intervene and take immediate notice of the killings of Kashmiris and the atrocities committed by Indian occupation forces," said Chairman National Assembly Standing Committee on Kashmir Affairs and Gilgit-Baltistan Malik Abrar Ahmed while talking to APP. He said Indian forces, by killing Kashmiri leaders like Burhan Wani, were compelling innocent youth to take up arms for their legitimate right to self-determination in Indian Held Kashmir.