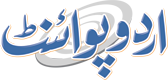 No Plan To Introduce E-10 Gasoline In Country: NA Told
Fakhir Rizvi Published August 12, 2016 | 02:28 PM
ISLAMABAD, (UrduPoint / Pakistan Point News - 12th Augst,2016) : Minister for Petroleum and Natural Resources Shahid Khaqan Abbasi said Friday there was no plan to introduce Ethanol-10 gasoline in the country.
Speaking during question hour in the National Assembly, the minister said in past Pakistan State Oil (PSO) in pursuant to Economic Coordination Committee(ECC) marketed the product at 57 retail outlets in Sindh province from 2010-2012. He said the PSO discontinued marketing of E-10 gasoline due to non-availability of the fuel grade ethanol. Replying to another question, the minister said constitutionally all minerals other than nuclear ones were provincial subject, adding executive authority for exploration and development, its regulation and grant of exploration license, mining leases rested with the provinces. He said the Federal government was mandated with geological surveys, policy formulation and coordination at national levels.
The project would cover almost 80 percent of the route of IP gas pipeline project, the minister replied to a question regarding progress so far made on Iran-Pakistan Gas Pipeline Project in the National Assembly.
Iran-Pakistan Gas Pipeline project, the minister said so far bankable feasibility study,front End Engineering Design(FEED), Route Reconnaissance and detail route survey, social environmental impact assessment and work on installation of concrete markers on right of way has been completed. He said the land acquisition process under the Land Acquisition Act, 1894 and Pre-award activities for procurement of long lead items had been started as well. He said for implementation of the project in the extended period, amendment in Gas Sales Purchase Agreement (GSPA) was required and Pakistan had requested Iran for the same. The minister said a draft amendment had also been shared with government of Iran who had agreed to negotiate the same along with some other amendments in GSPA. However, he added response from Iran on the same was awaited. An alternate strategy, the minister said construction work on a gas pipeline project-Gwadar-Nawabshah Pipeline Project (GNPP) was expected to commence soon on the same route of Iran-Pakistan Gas Pipeline Project in collaboration with China.