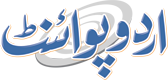 Rescue 1122 Activates Flood Monitoring Cell: DG
Fahad Shabbir (@FahadShabbir) Published August 11, 2016 | 09:02 PM
LAHORE, (UrduPoint / Pakistan Point News - 11th August, 2016) : Punjab Emergency Service (Rescue 1122) Director General Brig (Retd) Dr Arshad Zia Thursday activated the flood monitoring cell at its headquarters here to provide timely emergency care. He chaired a meeting of senior rescue officers/officials at the headquarters and discussed the flood action plan in detail.
The director general was told by the Communication Wing that 50 boat operators, 10 boat, one ambulance and two boat transport trucks had additionally been deployed along with two officers, including a deputy director operation, in Chiniot and Jhang due to continuous rain and flood situation.
He was also briefed that the Punjab Emergency Service's Headquarters has also developed communication links with the Flood Forecasting Division and Pakistan Meteorological Department for early warning system and mechanism has been devised through which the flood monitoring cell of the Service will operate round-the-clock for early information regarding flood/ rain emergency.
He was told that 12 rescuers from other districts had been deployed in the cell to ensure availability of all out support from Rescue 1122 Headquarters. The DG Rescue 1122 directed officers to supervise flood related activities and remain on high alert as per duty roster to ensure an effective emergency response and timely coordination through the flood monitoring cell.
Similarly, Brig (Retd) Dr Arshad DG Rescue Punjab deployed the officers/ officials from Rescue 1122 in the office of Provincial Disaster Management Authority (PDMA) and Secretariat Flood Center in order to ensure effective coordination to carry out flood management activities all over the Punjab.